The history of Goldener Adler goes back more than 600 years. Since 1872 the house is family-owned. At the time the master butcher Urban Bareis bought the Goldener Adler and extended the business with a butcher shop in 1876. With this he laid the foundation stone for an establishment which is immoveable in Horb's history.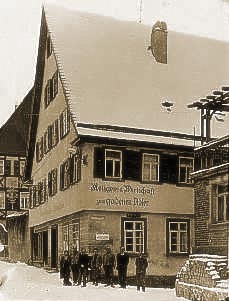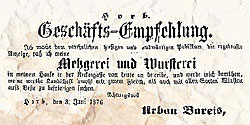 1910 his son Richard Bareis took over the Goldener Adler from his father. After a sadly early passing of Richard Bareis in the year 1927 his widow had to lead the operation. Later her son Urban Bereis took over the business. 1977 he handed over to his son Peter Bareis who is a master butcher as all his ancestors.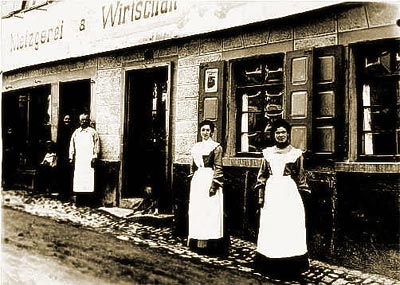 In 2006 a technical defect in the first floor led to a devastating fire. Consequently the house had to be demolished completely. Not least because of the strong solidarity and helpfulness of Horb's citizens, the Goldener Adler was reopened 23rd september 2007.
And this is why in the future the Goldener Adler will be remain a place of hospitality, relaxation and pleasure.